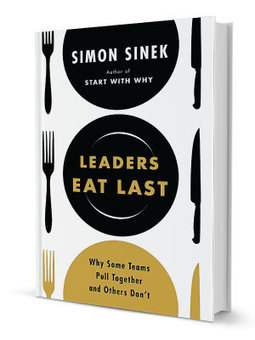 REAL LEADERS PUT THEMSELVES LAST
If you've watched the wildly famous TED talk by leadership expert Simon Sinek, you'll immediately understand that leadership is not exactly rocket science. It is fundamentally simple, as illustrated by Sinek's concept of the Golden Circle.
In his latest book, Leaders Eat Last, Sinek puts forward the idea that real leaders put themselves last and are willing to sacrifice themselves for the sake of others.
They create an environment where people feel safe – what he calls the "Circle of Safety".