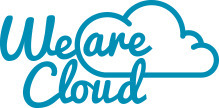 A panel of experts discussed the potential for the use of cloud computing by federal agencies at an event held by the Information Technology and Innovation Foundation on Wednesday morning.
The security of cloud computing was a primary concern for many of the panelists. Matt Wood, General Manager of Data Science for Amazon Web Services, described the cooperative approach that Amazon takes to security on its cloud services. He said Amazon secures the infrastructure itself, but customers are responsible for securing its systems that utilize cloud computing.
Terry Halvorsen, Chief Information Officer of the Department of the Navy, also suggested careful consideration of what data to put in cloud storage as another solution to security concerns. Data that is accessible to the public under the Freedom of Information Act can be placed on public storage without fear, he noted.
Frank Baitman, Chief Information Officer for the Department of Health and Human Services, and Joseph Klimavicz, Chief Information Officer of the National Oceanic and Atmospheric Administration, both agreed that continuous monitoring was key to secure cloud computing. With such access, federal agencies would be able to instantly identify and track any breaches of security.
Baitman also noted that the transition to cloud computing brings new security challenges that are not encountered with internal storage of data. Consequently, Halvorsen recommended a careful evaluation of the tradeoffs between those new concerns and the lower cost of cloud storage.
These lower costs were also a highlight of the discussion. Baitman pointed out that the frequent hardware and software updates that agencies currently must undergo would be eliminated by utilizing third-party cloud storage.
Click headline to read more--
Via
Chuck Sherwood, Senior Associate, TeleDimensions, Inc