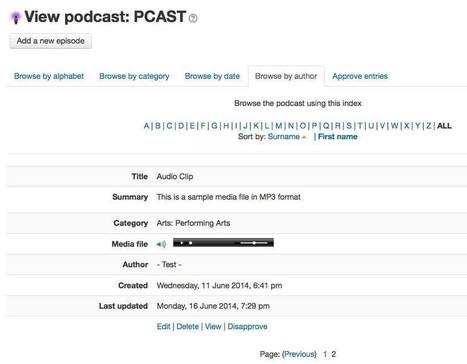 Unless you are living in a stone age, you might be aware about Podcasts and the benefits they provide in the E-learning courses. Podcasts offer numerous advantages in the learning space as they are a mobile form of media and a type of social media format.

Moodle has got a nice attractive activity plugin named "PCast" which makes it simple to create podcasts in Moodle. The podcasts can be created by teachers and audio as well as video podcasts can be uploaded.
Via
Miloš Bajčetić
,
Mariano Fernandez S.