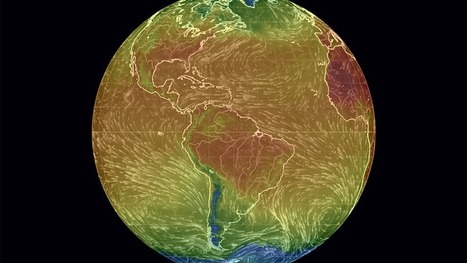 June was the warmest such month for the globe in 136 years of record-keeping, with both the land and the sea setting all-time temperature records.
At this point, it's safe to assume you'll see a story like this (just with a different month in the headline) again and again, given that Planet Earth's thermostat seems to be stuck on "record warm."
Three of the official climate reporting organizations around the world, including the Japan Meteorological Agency, NASA and the National Oceanic and Atmospheric Administration (NOAA), have each found that June was the Earth's warmest such month on record.
In addition, NOAA found that the first six months of this year were the warmest on record, increasing the likelihood that 2015 will overtake 2014 for the warmest year title. According to NOAA's National Centers for Environmental Information in Asheville, North Carolina, the global average surface temperature was so far above average during June that it was the fourth-highest monthly departure from average for any month on record.
This is particularly noteworthy, since the two highest monthly departures have both occurred this year, in February and March. So the heat in 2015 isn't just breaking records, it's smashing them.
This, in part, is due to the development of a strong El Niño in the tropical Pacific Ocean, which tends to boost global sea and air temperatures. However, the El Niño alone cannot account for the full amount of warming, nor its consistency in recent years, which include years when no El Niño was present.