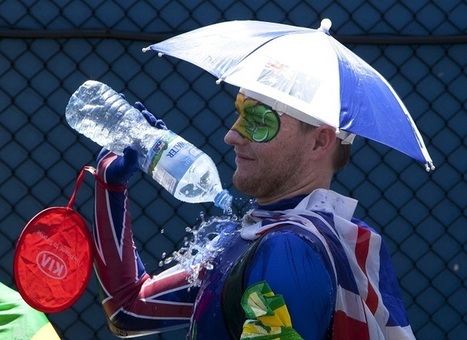 And there's no sign that the heat wave is going to stop any time soon.
Using data from the Australian government's Bureau of Meteorology, the Climate Council's seasonal update — dubbed "Abnormal Autumn" — noted that average temperatures across Australia in April were 1.11°C above the long-term average, with average minimum temperatures 1.31°C above normal. Extreme high temperatures haven't been confined to the summer months, either, the report said, noting September 2013 saw a mean temperature 2.75°C higher than the average, setting a new monthly record by more than a degree. Temperatures in October were also 1.43°C above average, priming conditions for an early and destructive bushfire season.
The exceptional heat has now continued into Australia's current autumn, the report said, delaying the onset of winter conditions across the southern portion of the country.
"The climate system as a whole is heating up, and emissions of greenhouse gases, particularly from fossil fuels like coal, oil and gas, are the primary cause," the report said. "Temperatures are projected to continue to increase, with more extremely hot days and fewer extremely cool days. A further increase in the number of extreme fire-weather days is expected in southern and eastern Australia, with a longer fire season in these regions."