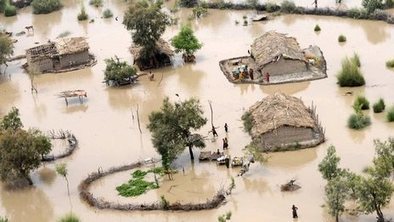 Global warming is likely to have a "severe, pervasive and irreversible" impact, a major UN report warns.
Scientists and officials meeting in Japan say the document is the most comprehensive assessment to date of the impacts of climate change on the world.
Some impacts of climate change include a higher risk of flooding and changes to crop yields and water availability.
Humans may be able to adapt to some of these changes, but only within limits.
Be it the melting of glaciers or warming of permafrost, the summary highlights the fact that on all continents and across the oceans, changes in the climate have caused impacts on natural and human systems in recent decades.
In the words of the report, "increasing magnitudes of warming increase the likelihood of severe, pervasive and irreversible impacts".
"Nobody on this planet is going to be untouched by the impacts of climate change,'' IPCC chairman Rajendra Pachauri told journalists at a news conference in Yokohama.
Dr Saleemul Huq, a convening lead author on one of the chapters, commented: "Before this we thought we knew this was happening, but now we have overwhelming evidence that it is happening and it is real."
Michel Jarraud, secretary-general of the World Meteorological Organization, said that, previously, people could have damaged the Earth's climate out of "ignorance".
"Now, ignorance is no longer a good excuse," he said.