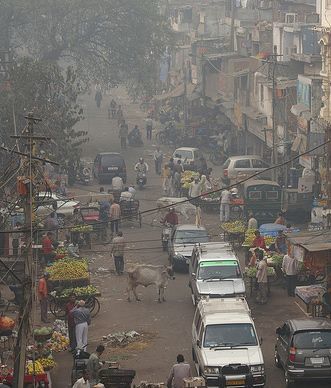 Emissions have turned into severe health hazards and demand attention.
Last month, the Yale Environmental Performance Index ranked India 174th out of 178 countries on air pollution. According to India's Central Pollution Control Board, in 2010, particulate matter in the air of 180 Indian cities was six times higher than World Health Organization standards. More people die of asthma in India than anywhere else in the world. Indoor air pollution, mostly from cooking fires, and outdoor air pollution are the third and fifth leading causes of death in India.
Automobile sales in India have boomed, and diesel is the fuel of choice. Many industries pollute with impunity, defying existing environmental laws and regulations. Pollution monitoring in India is a haphazard affair. Industries know that even if they are caught polluting, criminal prosecution will take years to go through India's overburdened courts.
The best hope for reining in air pollution lies with India's Supreme Court. It has handed down a series of landmark environmental decisions, including mandating the use of compressed natural gas in public-service vehicles in Delhi in 1985. Air quality in India's capital improved, but the gains have since evaporated.