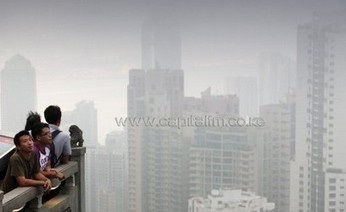 TOKYO, May 6 – Japan, China and South Korea agreed Monday to continue cooperating in the fight against cross-border air pollution, despite strained relations between the neighbours because of territorial disputes.

"Apart from domestic countermeasures, it is indispensable for China, South Korea and other countries to cooperate in solving them." ...
Li Ganjie, China's vice minister for environmental protection, who attended in his place, said that there was "strong concern" in China about environmental pollution.
"We wish to create a more beautiful environment in Asia by continuing cooperation with Japan and China," he said.
South Korea's Environment Minister Yoon Seong-Kyu told the meeting that the three-way cooperation on environmental issues had reached a "new turning point" with new governments in all three countries.
Relations between Tokyo and South Korea have also been strained by a separate territorial row over a Seoul-controlled chain of islets in the Sea of Japan (East Sea).