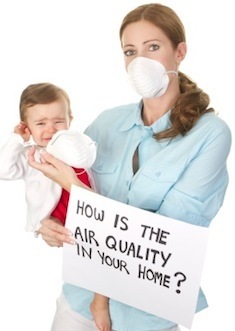 Parents and teachers take on air pollution fightFairbanks Daily News-MinerThat's because the borough no longer has the ability to enforce air pollution regulations on home heating devices in any way thanks to the passage of Proposition 3.
Teachers and parents at Woodriver Elementary School, one of the schools hardest hit by wintertime smoke, have formed a committee for cleaner air and other parents are drumming up support for the Borough's Air Quality Division's public meetings this week. ...
"As the parents, once we started looking into it more it was really concerning," she said. "Seeing the levels and seeing how extremely poor it was for all the children was really concerning." ...
A group of concerned teachers and parents from Wood River Elementary is doing just that and have taken it upon themselves to petition the state and Gov. Sean Parnell for relief from particularly bad wintertime air pollution.
With a handful of smoky hydronic heaters in the area, the school has suffered through particularly bad air pollution during the past few years. Students will have to spend some recesses indoors because of the pollution and the group says recently installed air filters don't keep all the smoke out of the classrooms.