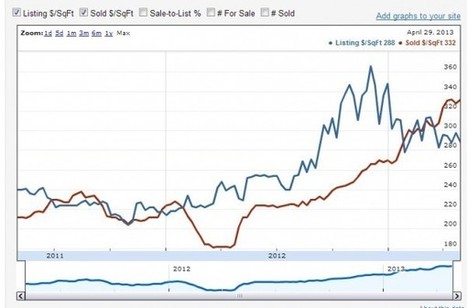 You may or may not have seen the news that according to Movoto, the top 10 most exciting cities include SF and Oakland, but it's Oakland that takes grand prize. Movoto defends the list, explaining the 10 criteria surveyed in defining "exciting":
Park acreage per personPercent of population between 20 and 34 years oldFast food restaurants per square mile (the fewer the better)Bars per square mileBig box stores per square mile (the fewer the better)Population diversityMovie theaters per square mileMuseums per square mileTheater companies per square mileMusic venues per square mile
The calculations were made based on the individual city proper and its size, excluding suburbs or nearby cities (not covering an entire metro). The result? Some surprises, maybe, for New Yorkers or San Franciscans, since neither made number one. Instead, Oakland did.
What's happening with real estate in Oakland?
The Chronicle has covered in depth the woes of renters who find rents inflating all over the Bay, including Oakland where once "deals" could be found. In plain numbers, according to SocketSite, "Over in Oakland, the average monthly rent is up 14.6 percent year-over-year to $1,947 per month while down in San Jose it's $1,873 per month, up 8 percent year-over-year." Real estate values, meanwhile, are also on the rise. These data from Redfin show the performance of condos in Oakland through the last two years, with a marked upward trend on prices in the still young 2013. (And Oakland made news last August for enjoying the fastest selling homes in the nation.)