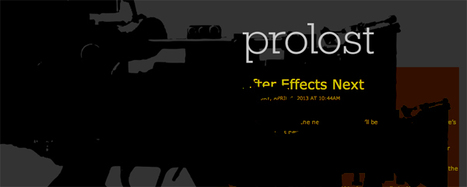 Posted by Stu Maschwitz on April 4, 2013 •
"Adobe has revealed the new features they'll be showing off at NAB. Here's some of what's new in After Effects:
• Cinema 4D Lite and live 3D pipeline between Cinema 4D and After Effects
• The Refine Edge tool, which adds crazy good soft edge matting to the already amazing Roto Brush.
• Snapping. This doesn't sound big, but it actually is. Make a cube in seconds rather than minutes.
• Bicubic resampling. Ahem. Finally."
...
prolost.com
Via
Thierry Saint-Paul