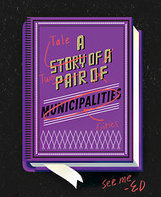 Why does finding the precise word matter? In this lesson, students consider the advantages and disadvantages of using a thesaurus. Then, they choose from a variety of activities to go further in experimenting with word choice in writing.
(...)
In "An Ode to the King of Writerly Tools" (http://opinionator.blogs.nytimes.com/2012/11/12/an-ode-to-the-king-of-writerly-tools/), the writer Lois Leveen opines on the humble thesaurus and its role in helping her hunt down just the right word.
But to a true connoisseur, a lover of language, traveling Roget's branching lines of categories and subcategories to explore subtle shifts in meaning provides its own adventure. In all the years my thesaurus and I have been together, I've found few things as gratifying as reaching for it, consulting numerous entries and reaping the reward of encountering an elusive word.
Finding the precise word matters. Take that last sentence: at first I wrote, finding the right word matters. Right wouldn't have been wrong, exactly, but precise is more, well, precise. Although one of several words might convey the same general meaning in any given sentence, lighting on a word that does more makes prose memorable.
Via
Lynnette Van Dyke