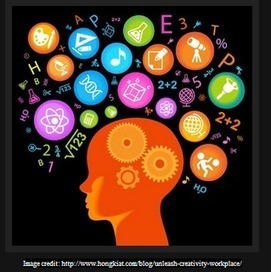 ===> Diversity is the spice of life. <===
One of the strengths of organized bookmarking is that after a certain amount of time you end up having a directory of great articles and resources. I do a lot of bookmarking everyday and I have more than twenty categories or rather topical themes under which I add the articles I come across online. This helps me save and read everything I find interesting and whenever I want. The time flexibility the bookmarking tools provide me with is of inestimable value. I read most of my bookmarked articles on my iPad and most of the times in public places, like in the airport, where there is a free access to wifi. Some of the topics I love to read about are cognitive psychology, neuroscience, intelligence, creativity, and anthropology. I know you might probably be surprised to hear that from a person who is blogging solely about educational technology but as they say : diversity is the spice of life.
That being told, I want to share with you some of the articles I have curated and read about creativity, a topic of much relevance to us in education. I have collected these articles probably over a period of 6 or 7 months but they are some of the best reads you can find online and I enjoyed reading every single line of them. You can bookmark them too and read them when you have time. Enjoy.
Via
Gust MEES