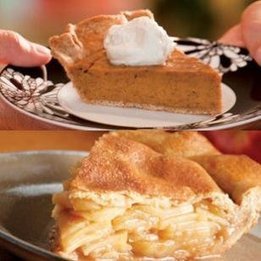 Which is healthier?
My take on the issue is this: Who cares? .... lol :)
In fact, I might even be inclined to eat both for Christmas. One of each with vanilla ice cream on top.
Seriously though, I guess it is sometimes good to watch what you eat and to know the nutrional value of the ingredients.