Scoop.it!
Sound the shoe horn: Christian Louboutin and Dita Von Teese have launched these 'ooh-shoes'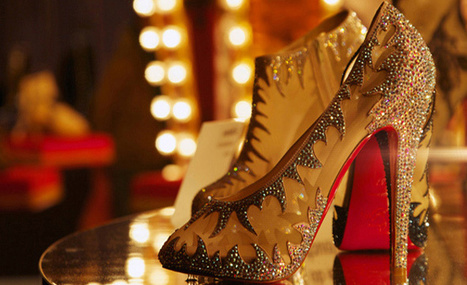 Vente2013's insight:
It's safe to say that every pair of celebrity feet imaginable has been snapped in a pair Christian Louboutin shoes at some stage or another.
Take Dita Von Teese for example, who loves the label so much she's helping Christian Louboutin launch his 20 anniversary exhibition in London right this very second (unless you're reading this tomorrow)…
The exhibition includes hundreds of hit heels – all housed at London's Design Museum as well as a 3D holographic performance of Dita, aka the showgirl. The burlesque performer's silhouette morphs from a Louboutin shoe to dance on stage before she transforms back into a stiletto.
Louboutin, who began his career more than 20 years ago, recently made headlines when he called high heels "pleasure with pain" and added: "If you can't walk in them, don't wear them." At the preview of the 10-week show today, he defended the remark, saying: "I am concerned with comfort. I know that it's important but I don't want to have this evoked in my design.
"My work is not about comfort but in the engineering of the shoes there's something that makes them as comfortable as possible."