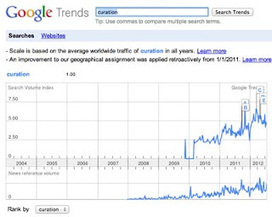 "Blogging is still important, but Scoop.it should be the hub of your social activities." writes Marty Smith in this very complete review of Scoop.it.

Marty's feedback is very interesting as you can take it as an experiment:

- What is the long-term effect of running social media from Scoop,it?

- How should you position this vs your blogging activities?

- How can the social features of Scoop.it help you create your community of interest?

Marty has been one of our early beta testers and a long-time blogger who built a strong social media expertise. His feedback after 18+ months on Scoop.it is precious and unique, especially if you're still hesitating about making Scoop.it the hub of your social media presence.