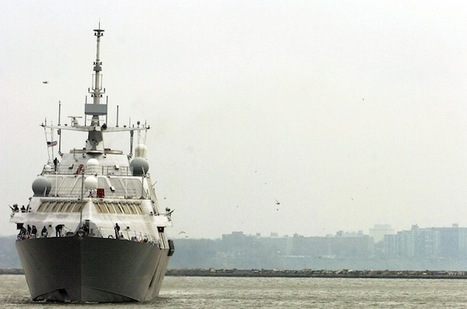 The Navy's newest fighter can't survive a major blow in combat, according to the Pentagon's weapons tester. And that's just one problem with the Littoral Combat Ship.
__________________________________________
In less than two months, the Navy will send the first of its newest class of fighting ships on its first major deployment overseas. Problem is, according to the Pentagon's chief weapons tester, the Navy will be deploying the USS Freedom before knowing if the so-called Littoral Combat Ship can survive, um, combat. And what the Navy does know about the ship isn't encouraging: Among other problems, its guns don't work right.
That's the judgment of J. Michael Gilmore, the Defense Department's director of operational test and evaluation, in an annual study sent to Congress on Friday and formally released Tuesday. Gilmore's bottom line is that the Littoral Combat Ship (LCS) is still "not expected to be survivable" in combat. His office will punt on conducting a "Total Ship Survivability Test" for the first two LCSes to give the Navy time to complete a "pre-trial damage scenario analysis." In other words, the Freedom will head on its first big mission abroad — maritime policing and counter-piracy around Singapore — without passing a crucial exam.