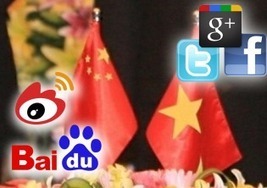 Oftentimes, people like to compare Vietnam with China. But online, it's a totally different story. They're completely different frontiers.
_____________________________________________________
In Asia, there are four communist countries: China, Vietnam, Laos, and North Korea. Laos and North Korea are so small they're not really on the tech map (even if North Korea is finally using mobile internet). That leaves China and Vietnam. In China, Baidu, Tencent, and Sina Weibo are the search and social media giants. In Vietnam, Google and Facebook are tops and Twitter isn't blocked. What happened?