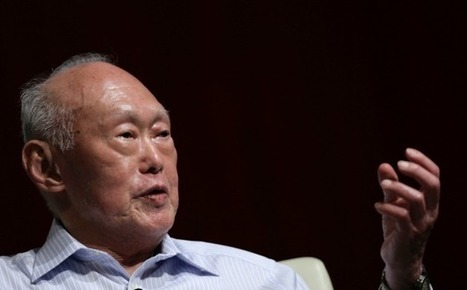 In this book excerpt, one of Asia's greatest statesmen says competition is inevitable between China and the U.S., but conflict is not.
______________________________________________________
However, the Chinese do not want to clash with anyone -- at least not for the next 15 to 20 years.
______________________________________________________
Few individuals have had as consequential a role in their nation's history as Lee Kuan Yew, the founding prime minister of Singapore. During Lee's three-decade long tenure in office, he helped transform Singapore from an impoverished British colony lacking natural resources into one of Asia's wealthiest and most developed countries.
Over the years, Lee has also become one of Asia's most prominent public intellectuals, one whose unique experience and perspective gives him tremendous insight into trends shaping the continent.
In the following conversation, Lee trains his sights to the most prominent geopolitical issue of our time: the rise of China. Rather than attempt to thwart China's emergence as a global superpower, Lee argues, the United States should find ways to work constructively with China in forging a new global order.