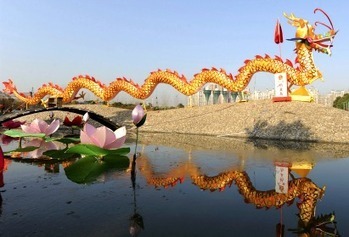 In the past few months, China and Japan have appeared to come close to blows over disputed islands in the East China Sea. Yet an outbreak of fighting is unlikely.
__________________________________________________________
At times in the past few months, China and Japan have appeared almost ready to do battle over the Senkaku (Diaoyu) Islands --which are administered by Tokyo but claimed by both countries -- and to ignite a war that could be bigger than any since World War II. Although Tokyo and Beijing have been shadowboxing over the territory for years, the standoff reached a new low in the fall, when the Japanese government nationalized some of the islands by purchasing them from a private owner. The decision set off a wave of violent anti-Japanese demonstrations across China.
In the wake of these events, the conflict quickly reached what political scientists call a state of equivalent retaliation -- a situation in which both countries believe that it is imperative to respond in kind to any and all perceived slights. As a result, it may have seemed that armed engagement was imminent. Yet, months later, nothing has happened. And despite their aggressive posturing in the disputed territory, both sides now show glimmers of willingness to dial down hostilities and to reestablish stability.