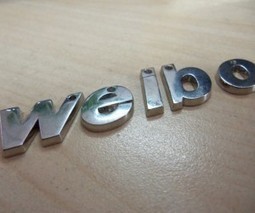 Most Chinese officials acknowledge the potential far-reaching impact that the rise of Weibo microblogging services could have on Chinese society, according to a new study.




WantChinaTimes notes that a survey of over 2,000 officials by the party-backed People's Tribune found over 50 percent are afraid of increased social unrest due to microblogs, while 70 percent of them were in favor of the use of Internet in combatting corruption. While it's nice to see so many apparatchiks in support of online anti-corruption measures, it does make you wonder about the other 30 percent.
Weibo has been offering plenty of motivation for corrupt officials to clean up their act. Numerous party members with conspicuously expensive cars and watches have been outed on Chinese social media, and sex tapes released online have ended the careers of several prominent officials.
The central government exerts control over Weibo and other services, but savvy netizens quickly find slippery ways around censors. Former Google China head and Innovation Works founder Kai-Fu Lee ran afoul of the establishment earlier this week when his criticism of a struggling state-sponsored search engine elicited a three-day ban on Sina Weibo and Tencent Weibo.