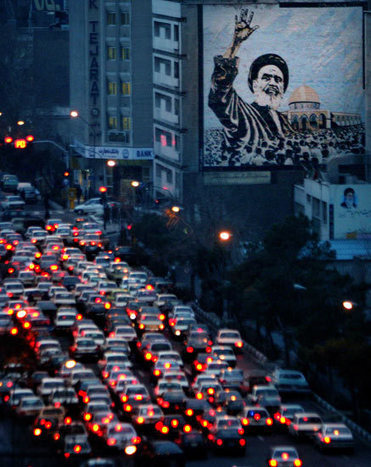 With the Islamic republic increasingly cut off from global markets due to sanctions, Beijing is in a prime position to benefit
________________________________________________________
With Iran increasingly cut off from global markets due to sanctions, China is in prime position to capitalise on what is left of the ailing economy. As the world's largest importer of Iranian oil, China has long used the Islamic republic's global isolation to sate its business interests, which have a wider scope than just the energy sector. The United States' latest instalment of sanctions, which on 6 February imposed additional restrictions on international entities that do business with Iran, are likely to further add to this trend.
Importing 441,000 barrels of Iranian oil each day, China is Iran's top trade partner. Some 70 Chinese businesses are currently active in the country, and the Heritage Foundation lists it as the Middle East's largest recipient of Chinese non-bond investment. While primarily energy-focused, the relationship stretches to key non-oil sectors like construction, transportation and manufacturing and has a strategic importance for Beijing's efforts to balance its position in the Middle East vis-a-vis US interests. Although China's oil imports from Iran declined by nearly 21% last year, few in Iran view this as the onset of a long-term weakening of Sino-Persian ties.
In what Iran's official media interpreted as an outward defiance of western sanctions, the Chinese oil firm Zhuhai Zhenrong announced in December it would keep importing 230,000 Iranian oil barrels a day in 2013, and that the end purchaser of this crude would be the China Petroleum and Oil Corporation (Sinopec). In addition, Zhenrong introduced plans to import gas condensate from South Pars gas field in the Persian Gulf, according to Iran's state-run PressTV.
"Since Zhenrong is already on the [US] blacklist, it feels no political pressure to cut Iranian oil imports," an unnamed Chinese oil trader reportedly told the news service.