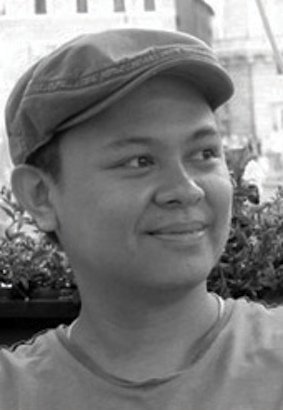 Jomike Tejido is an architect, artist, children's book illustrator and robot maker. He designs the robots, prints them on paper so that you can fold your own robots - they are called Foldabots.
Q: Pls give us some background information about yourself.
A: I am an architect and artist based in Manila. Since 2000, I've been writing and illustrating children's books. My writing is based on topics I enjoy drawing. I usually invent an interesting picture and develop stories from there.