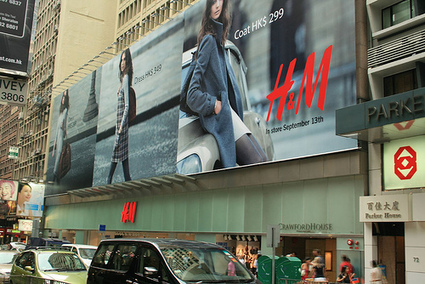 Last week, H&M announced it will launch a clothing collecting initiative worldwide. Starting in February 2013, customers at H&M, the world's second biggest fashion chain after Spanish group Inditex, will be able to hand in used garments from any brand in H&M stores in all 48 markets. The items will then be handled by H&M's partner, I:Collect, a global recycling company.

H&M is not the first one to come up with such an initiative – last April M&S launched its shwopping program, which has resulted, according to the company, in 2.2 million used and unwanted pieces of clothing being brought to M&S and Oxfam stores. Still, H&M does have one record to be proud of – it will become the first fashion company to launch a clothing collecting initiative worldwide (shwopping is available currently only in the UK).

This is the latest H&M effort to reduce the environmental impact of clothes throughout their lifecycle. The company explains that through this global initiative, H&M's customers can save natural resources and contribute to reduced environmental impact by avoiding textile waste. To incentivize consumers to take part in the new program, in exchange they will receive a discount of 15 percent on one item of their choice.
Via
Olive Ventures