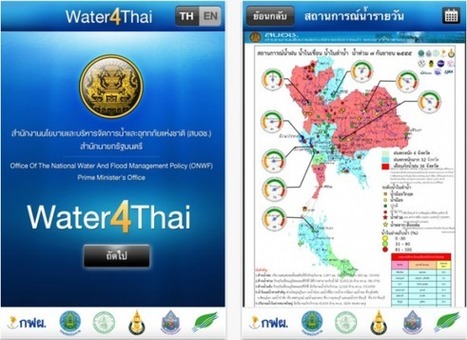 "Thailand's Office of National Water and Flood Management Policy (ONWF) has launched a new iPad and iPhone app providing up-to-date information on the country's water situation: Water4Thai.
The application is available in the English language, although a lot of the content such as daily reports and "heavy rainfall areas" is in Thai. However, weather charts, rainfall reports, water levels, dam and reservoir reports and daily tides are all in English.
There is also a CCTV option that allows you to view live footage of waterways around the country."