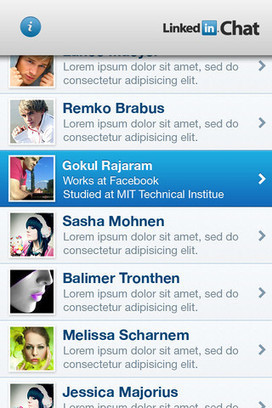 InChat Allow you to chat with your LinkedIn Connections.
InChat is the new app that keeps you connected to your most values network, your LinkedIn connections. With LinkedIn Chat, you can instantly chat with whoever is online from your network, sending offline messages is also a breeze because once your recipient is available, they'll receive your instant message.

LinkedIn Chat is for those that need to keep in touch with other professionals on the go.