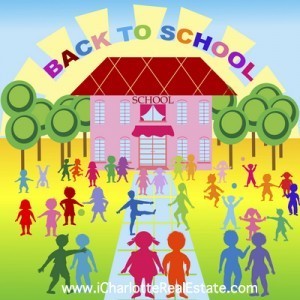 Back-to-School Basics When Hiring An Agent to List Your Charlotte Home - Need references? I'm happy to introduce you to many happy Charlotte home sellers!
Your children will be going back to school next week so, we thought you should follow suit if you're getting ready to pick the right Charlotte real estate agent to sell your Charlotte home. You've waited for the children to go back to school so that you can begin a simpler home selling process; with the summer 'projects' put away and your home back to 'normal,' it's time to list your Charlotte home! Do your homework when it comes to hiring a professional to sell your home — a good one can make the process smoother and less stressful.
So, while your children are studying for that first round of quizzes, educate yourself by interviewing Charlotte real estate agents. Below are some basic questions to ask each agent so that you can ensure you choose the one with the highest marks!
Read more: http://www.icharlotterealestate.com/back-to-school-basics-when-hiring-an-agent-to-list-your-charlotte-home/#ixzz24W5BecLz