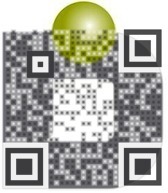 As we approach the beginning of a new year, it's a good time to ask what your management and marketing teams have agreed to as the organization's top marketing priorities? Is it customer acquisition, retention, or potentially customer acquisition coupled with customer growth (expanding the breadth of products and/or services that customers are buying from the enterprise)? Whatever your company's growth objectives may be, I'd like to offer up three (3) considerations to help ensure that those goals are achieved.

Consideration #1: Segmentation - What are the relevant messages and offers to be presented to your various customer and prospect segments? Recognition of the fact that not all customers and prospects are alike in their consumption and/or use of your company's products or services is an important step to improving the effectiveness of marketing initiatives. Take the time to better understand the interests and motivations of every customer segment to impart a greater degree of relevance in your communications to each of the segments.

Consideration #2: Media Channels - What are the relevant communications channels for each of your target audiences? We know from experience that individuals consume information in many different ways depending on the situation at the point in time in which the messages are being delivered. At times business decision-makers prefer to consume information in printed media form. (For impact and communications that 'keep on giving' printed materials are invaluable.) At other times, your customers and prospects may prefer to obtain their information in digital form. That is why it is critical that proper thought be put into planning and development of integrated online and offline data-driven marketing communications.

Consideration #3: Measurement - What are the critical metrics that effectively assess marketing campaign performance? Obvious key measures such as units and dollars sold are important, but recognizing that customers and prospects are not all going to be in the market for your company's products and/or services when you want them to buy, it's important to stay in front of your target audiences throughout the year and track metrics of audience interest and purchase behavior along the way. For example, engagement may be measured by email opens and clicks, requests for information, website traffic and specific pages on the website visited, etc.

The other side of the equation for measurement is that of investment. Isolating the dollars invested in a particular marketing communications program is essential in measuring a key factor of the ROI equation. What's more, having the ability to track the communications that are delivered to the customer/prospect coupled with the customer's purchases is nothing short of the holy grail when assessing Return on Marketing Investment (ROMI) calculations. Unfortunately, these steps are frequently easier said than done.

Based on a survey conducted by the Association of National Advertisers (ANA) many marketers find themselves unable to accurately assess the return on dollars spent. A survey conducted by the ANA in their 2012 Digital and Social Media Survey fielded in the spring of this year among 224 marketers, more than 70% report that they currently are adopting newer media platforms to reach their customers and prospects. However, this same survey reveals that 62%experience difficulty in assessing ROI, and although they believe digital and social media channels to be important, this inability to prove ROI is a nagging concern.

As a full-service integrated digital and offline database marketing services agency, Digital Intersection http://www.digitalintersection.com is constantly preaching and practicing measurement with each of our clients' tactical campaigns, irrespective as to how the messages are delivered, whether online or offline, or more frequently, employing a combination of multi-faceted online channels with offline direct mail and/or print media. The challenge comes when attempting to measure the incremental contribution of social media. However, based on our experience, when one begins with a plan that defines the objectives of the campaign and the role of each of the communications channels in the campaign, it is easier to define the metrics that measure and track campaign performance. When measuring the effectiveness of social media delivered via Facebook, Twitter, as well as most leading 3rd party social media platforms coupled with Google Analytics, we find resources with highly effective reporting capabilities. As these social media platforms continue to develop and expand, measurement capabilities will only continue to improve.

One thing is certain, no matter what the combination of marketing communications and social media channels employed today or in the future, our ultimate goal is to continually focus on achieving our marketing objectives, while at the same time, maximize the organizations' return on marketing investment.

Here's to marketing success in 2013!
Via
Maurice Parisien