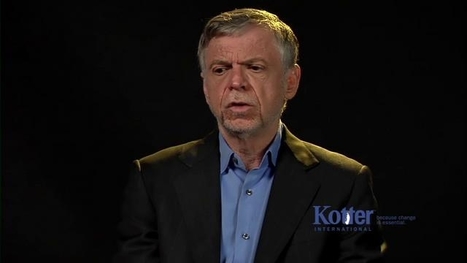 John Kotter talks about the difference between change management and change leadership.
The world basically uses change management, which is a set of processes and a set of tools and a set of mechanisms that are designed to make sure that when you do try to make some changes, A, it doesn't get out of control, and B, the number of problems associated with it—you know, rebellion among the ranks, bleeding of cash that you can't afford–doesn't happen. So it is a way of making a big change and keeping it, in a sense, under control.
Change leadership is much more associated with putting an engine on the whole change process, and making it go faster, smarter, more efficiently. It's more associated, therefore, with large scale changes.