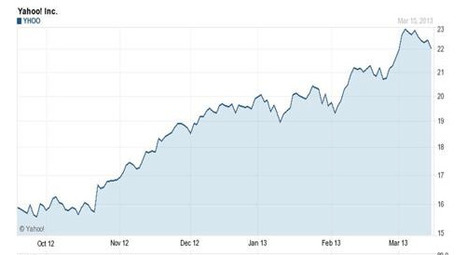 I have always been amazed by the wrong or right CEO's impact on a company's fortunes and stock price.
Marissa Mayer's appointment to head Yahoo (YHOO) is a perfect example of this. The stock has been a market laggard for years and a succession of CEOs had been unable to turn around the one-time internet juggernaut. Since the one time executive from Google (GOOG) came over to lead Yahoo in July, the stock has been on fire.

The company successfully monetized a 20% stake in Alibaba in September which was already in progress for some time. The new leader has said all the right things to investors about the future direction of the company.

Will Yahoo continue in its momentum?