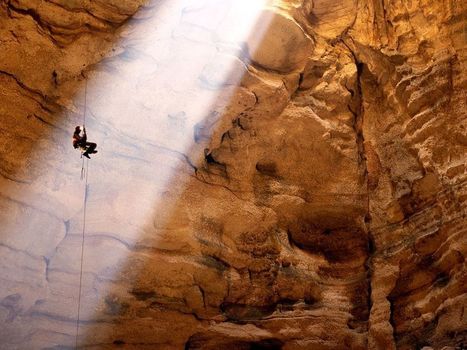 Bermuda, an awesome and mysterious island located in east coast of USA, it is a British Overseas Territory in North Atlantic Ocean. With 150 limestone astonishing caves needs to explore a more and more in terms of caving or inside or outside the earth of Bermuda. Labyrinth of those grotto attracts spelunkers.
Bermuda Caves offer all kind of caving opportunity to explorers, most of the caves are located in east of this beautiful island between Harrington Sound and Castle Harbor. There are lots of inaccessible caves which it to be explored and yes professional cavers are exploring more underground. Some section of caves are situated in underwater some of them are also not accessible which attracts cave divers.
Well! If you are a cave lover, you are passionate of outdoors; there are several caves in Bermuda Island which is best for caving professionals and learners. No matter if you are beginner and then you become intermediate and expert, you will get all the opportunity in Bermuda.
Prospero's and Cathedral Caves
Both caves are located in the grounds of the Grotto Bay Beach Resort, which allows tourists and spelunkers staying at the hotel with unlimited access.
The foremost attraction of Cathedral Cave is a huge turquoise lake fed by sea water seeping from end to end fissures in the absorbent limestone rock. There is a platform side of the lake which allows visitors to take the plunge into depth of this cave. Those who do not want to take a dip can view the beauty of the cave because it is lit well.
Prospero's Cave was discovered in 1609 by Sir George Somers, initially its name was Island Cave. You will see a magnificent stalactite and stalagmite formation inside the cave and it is believed that there is an underwater passerby between both caves.
Crystal Caves
This cave is located in Hamilton Parish; it is the most attractive cave in the Bermuda. There is a lake of underground crystal clear water filled with amazing glossy white stalactites sheltered with crystallized soda straws.
You will find there dazzling vision of underwater rock formations seemingly just inches below the surface, which are more than 50 feet below the water surface which can be seen evidently because of neat and spotless water.
two local boys, Carl Gibbons and Edgar Hollis discovered this cave by accidentally in 1905 when they were searching their cricket ball, you still can see the hole where the boys entered first however there are a big gate build later on for visitors.
There are lots of other caves which are ideal for caving; we will describe them in our next issues. Keep good caving equipment and cave diving equipment when you are going for outdoor activities.