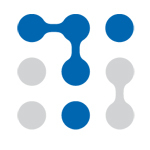 AT&T isn't going to let something like "net neutrality" slow it down from shaking every spare cent out of its customer base. (Source: I'm a customer. Also: see these.) Beginning last year with its blocking of Apple's Facetime app (exempting customers who were paying for higher service tiers) and continuing on through its recent lockout of Google Hangouts, AT&T has skirted neutrality by using one term: pre-loaded.

In its mind, as long as an app is "pre-loaded" by phone manufacturers (and competing options are available), AT&T can block app functionality if it feels it's somehow leaving money on the table. Of course, this irritates many of its customers and brings with it an uncomfortable amount of heat as the word travels around the web.

AT&T has now issued another statement to critics of its Hangout-blocking, one which sends the clear message that the company will gladly welcome streaming video apps with open arms (even pre-loaded apps), just as soon as it's able to simultaneously welcome a fat stream of income.
Click headline to read more--
Via
Chuck Sherwood, Senior Associate, TeleDimensions, Inc