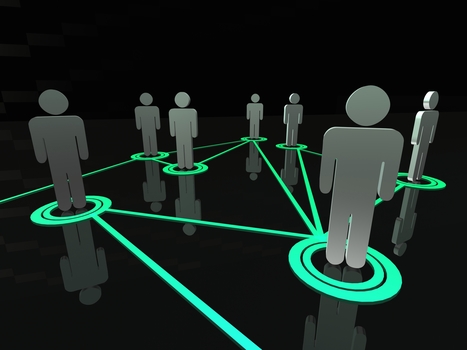 "It's all about who you know," I'd often hear people say to me while I was going to college. More seasoned professionals had constantly told me that in order to leverage my position into the working world, it was best if I knew someone."
"I figured that knowing someone wasn't as important as getting the education and experience to prove that I was competent enough to do a job. However, I soon found out that the advice of getting to know people was important for my career."
"Getting knowledge and experience was great but if you didn't know someone to display that to, then your career hunt could be a bust. Sometimes people underestimate the importance of networking (I was one of them at one point). As I network more and more, I really do see that there are some fantastic benefits to it. - Ashley Lauren Perez"
The article covers how networking can help you accelerate finding a job and growing your career. Both from an external point of view as you grow your capabilities and skill sets as well as internally with a company.
Your brand is a combination of all of these areas, however, if you can't get people "talking" about you, your brand is lost in the noise of virtual land. Use your network to expose and spread your brand which you are working so hard to create.
Read the full article for insights into the ways networking can help the job hunt and your career from both an external as well as an internal point of view.
http://ashleylaurenperez.com/2012/08/15/how-will-your-career-benefit-from-business-networking/
Via
Ashley Lauren Perez
,
streetsmartprof