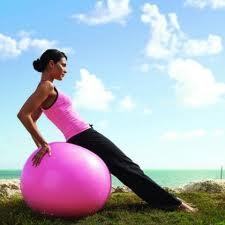 "SAN ANTONIO — Exercise might help women beat breast cancer. Researchers found it can ease the achy joints and muscle pain that lead many patients to quit taking medicines that treat the disease and lower the risk of a recurrence.
#The study is the first major test of an exercise program for women on aromatase inhibitors. These estrogen-blocking pills, sold as Femara, Aromasin and other brands, are recommended for five years after initial breast cancer treatment for hormone-driven tumors, the most common type.
#The pills also increasingly are being used to help prevent breast cancer in women at high risk of it because of family history, bad genes or other reasons. A separate study found that one of these medicines — anastrozole, sold as Arimidex and in generic form — cut this risk by 53 percent. It's the second aromatase inhibitor shown to lower risk that much.
#Despite how effective the drugs are, many women shun them because they can cause aches and pains, hot flashes and other side effects. About 15 percent of U.S. women have enough risk to merit considering the pills to prevent breast cancer, yet less than 5 percent take them, said Dr. Powel Brown, a prevention expert at the University of Texas MD Anderson Cancer Center.
#The exercise study involved 121 postmenopausal women taking various aromatase inhibitors to treat breast cancer who complained of achy joints on a pain survey.
medicines that treat the disease and lower the risk of a recurrence."
Via
Susan Zager