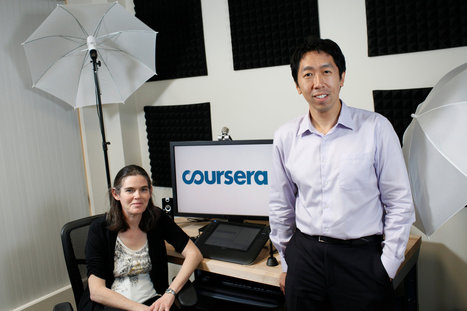 A pilot project is to determine whether some massive open online courses, or MOOCs, are similar enough to traditional college courses that they should be eligible for credit.
The American Council on Education, the leading umbrella group for higher education, and Coursera, a Silicon Valley MOOC provider, announced this pilot project , whose credit evaluation process will begin early next year.
Students who want to take the free classes for credit would have to pay a fee to take an identity-verified, proctored exam. If the faculty team deems the course worthy of academic credit, students who do well could pay for a transcript to submit to the college of their choice. Colleges are not required to accept those credits, but similar transcripts are already accepted by 2,000 United States colleges and universities for training courses offered by the military or by employers.
More here: http://www.nytimes.com/2012/11/14/education/moocs-to-be-evaluated-for-possible-college-credit.html?smid=fb-share&_r=0