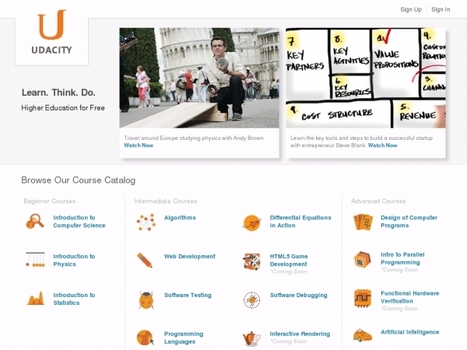 Because of the diminishing return on investment and rising costs of going to college, new online learning platforms have emerged recently, enabling people all over the world to take college-level classes in a wide range of subjects.
There is no cost to take them; the only requirement to enroll is an email address. While taught by professors, they are not affiliated with any existing institution. Enrollment goes into the many thousands of students.
One thing to keep in mind, however, is that the professor won't remind you when to turn in assignments or watch the lecture videos, so you have to be motivated enough to do the work by yourself.
Read more on the comparison of the two largest platforms providing these types of online classes, Udacity and Coursera, here: http://networkedblogs.com/Epknz