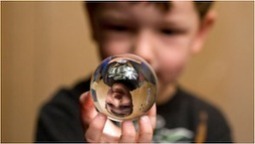 [Audio file of the interview is available on the website]
As a resource writer, high school and now university-level teacher, I owe a lot to the Philosophy for Children methodology – known as "P4C"). What makes my experience particularly interesting is that P4C hails from the USA and I am an Australian – it is more popular overseas, than in its place of origin.
The P4C method draws primarily from the pragmatist tradition – Pierce, James, Mead and especially Dewey. The Community for Inquiry (aka CoI) includes Vygotsky's theory of the internalization of social behavior and, naturally, draws upon the Socratic method with its community approach, with pupils sharing their views on questions drawn from stimulus materials.