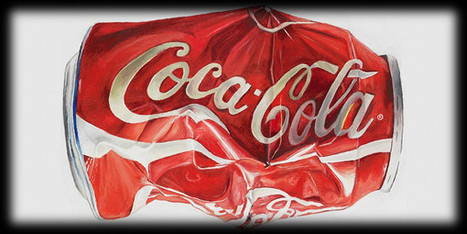 The social media marketing world has been all in a tizz about Coca-Cola Senior Manager of Marketing Strategyand Insights, Eric Schmidt's, recent comments about their industry. Specifically, his revelation that all the positive buzz generated by his social team only bolsters Coke sales by a miniscule 0.01%.
Well, forgive me – this is going to sound a wee bit blunt. But what do Coke expect? No one buys a can of Coke online. Not unless they're seriously patient and a little bit strange. And, sure, there might be a little ambient goodwill that ferments in the soul of a Fan or Follower until they next pass a newsagent but a) you're going to really struggle to track this and b) you're ceding all control at that stage to the retailer. One big promotion for a rival and all your hard work will probably be undone.
But Coke's problem isn't that they're using social. It's that they're using social media marketing instead of social commerce. The moment you start selling in social, everything changes. Why? Because there's an immediate action. There's instant engagement. You create a desire and serve that desire right there in the social arena. And, if that sounds a little theoretical, it really isn't. In fact, I'm working on a project with Coke's biggest rival, PepsiCo, right now which does exactly that – and it's working amazingly.
Via
Brian Yanish - MarketingHits.com