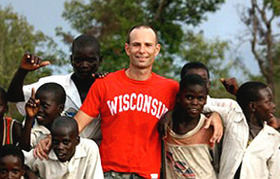 We all know people like them, people who seem to know everyone. They're always able to help -- or if they can't, they know someone who can. You meet them for the first time and in 15 minutes, you're talking with them like you're childhood friends. They're successful, smart and funny, with a likable touch of self-deprecation. And they're interested in everything.
Who are they? Connectors. Take Maryam Banikarim, senior vice president and chief marketing officer at Gannett, publisher of USA Today. She has a perfect job for a connector -- she helps link Gannett's various newspapers and media outlets "and bring the pieces together."
"I like people and am genuinely curious," says Banikarim, 42. "I like stories and want to make connections. But I didn't know the word for it until my husband read Malcolm Gladwell's The Tipping Point and said, 'I finally have a word for you -- a connector.' "
Read more: http://bit.ly/xqVubZ