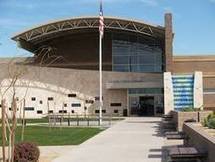 Engineers and building owners often focus on payback periods and return on investment as economic decision-making thresholds for energy efficiency investments.

Back in the day, HVAC systems were designed to be stout, longevity was the main focus, and concepts such as operating costs and efficiencies were virtually non-existent. The driving force was purely "How much will it cost and will it last?" Interest rates and return on investments were left to the bankers and stockbrokers.

"A more sophisticated approach is present worth analysis, which establishes a present time value of all future cash flow by discounting the costs. A typical time frame used for this procedure is 20 years. ..."
Via
Joan Tarruell
,
Stephane Bilodeau
,
Hans De Keulenaer
,
Duane Tilden
,
SustainOurEarth