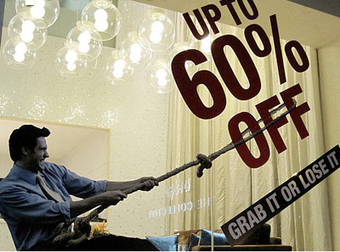 The daily deal world is in turmoil.
LivingSocial just announced the firing of 400 employees, which is about 8.9% of its total workforce.
What's more unnerving is that over the past six months, Groupon reduced its workforce by 648 positions.
More than 1,000 reductions across both businesses is a huge deal. Those reductions aren't all layoffs; some are through attrition.
To cap it all, Groupon CEO Andrew Mason's job was in question all week, and he only received his board of directors' seal of approval late Thursday.
If this was happening at Facebook or Twitter — or any other major tech brand — people would be freaking out.
So why isn't anyone freaking out yet?