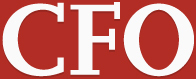 "Getting a handle on how stakeholders' and employees' view of risk is difficult but there are ways to come close."
The most important concept in risk management is: You almost never mitigate all risks. For example, Saturn could crash into the Earth, but what could you do about it?
Many enteprises feel that all social media risks must be mitigated in order to engage with SM (emphasis Marty's). If your company is like this, ask yourself, "Do we worry as much about email? Do we not use it because employees could share confidential or inflammatory material using email?"
This is a good article on risk perception and management.
Via @Christinekorda

*** Mike is on it here. At Content Marketing World the bigger companies were SCARED of SM from INTERNAL and EXTERNAL. I pointed out that where do you want the tough conversations on your site or on YELP (or its more bratty cousins). Personally I want any content on MY sites. I wrote about how to turn negative reviews to MONEY (and Mike and I are good enough friends I can ride on his Scoop). Great job as always my friend. Hope your app is in for our Curation Contest as there is only 3 Days left :). Marty
Via
Mike Ellsworth