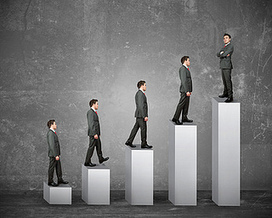 Digest...
Research has found that 80 percent of sales occur between the fifth and twelfth time a company "touches" a prospect. However, only 12 percent of sales professionals contact their leads more than three times. Advanced lead nurturing tactics can improve your enterprise's ability to provide value to leads, on their own terms and timeline.
If you know the difference between TOFU and BOFU and your company's sales funnel like the back of your hand, here are a few more concepts to consider:
Lead Triage: A recent case study revealed DocuSign was able to successfully improve its management of the 65,000 leads its platform generates each quarter by improving its triage process. By creating a library of all content resources and capturing more "firmographic insights" on company size and number of employees via landing page forms, leads were triaged into one of 35 possible lead nurturing tracks. As a result, the brand tripled its revenue pipeline within two quarters due to fewer wasted leads.Accelerator Campaigns: As you get to know your leads better, you may realize they're not in the optimal track. Accelerator campaigns move your most interested leads toward the bottom of the funnel (BOFU) based on "triggers" from certain behaviors. Advanced marketers are able to scale the concept of individualized attention to contacts and switch their tracks accordingly.Deep Nurturing: Every company has passionate leads whose excitement just seems to fizzle. Re-engaging leads who met critical lead scoring criteria but failed to purchase is known as "deep nurturing." While the length of time required for a given lead to be disengaged varies according to the length of an organization's sales funnel, developing a standardized measure is key.
Via
marketingIO