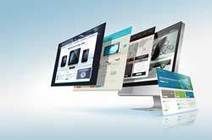 Seven steps for creating an effective landing page
A landing page is the page that customers are directed to when they click on your advertisement or search engine result.
It is the first page theyand it can have a major impact on whether they choose to explore your website or go back to the previous page. For successful landing page optimization, it is therefore essential that your business's landing page makes a good impression to get the highest possible return.