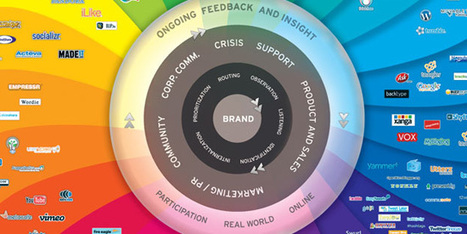 "A big part of social media is content creation. Picking a social network isn't all that there is in social media. It's about the content and what The Content Grid shows is understanding where each social network stands in terms of reaching out to customers as they go through the buyer lifecycle.
There's a difference between going onto Twitter and posting messages about your product when the people you're really trying to reach is on Facebook. Content targeting is essential and understanding where people in your company should step in and handle the relationship is also important." . . .
Note: Your students can learn about creating content for social media in Bovee & Thill's business communication textbooks. Visit Bovee & Thill's Business Communication Blog for more information about their texts.