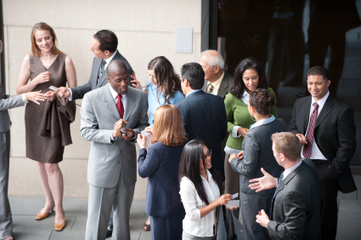 This piece was written by Eric Fletcher he says:
"Leaders encourage dialogue and collaboration, leading to the identification of common experiences and shared aspirations"
Here are the highlights:
**Real leadership, in any venue, brings perspective, dialogue and collaboration in measure equal to or greater than individual conviction.
**while the dialogue may be disconcerting at times, the progress of a team, an enterprise or any diverse community depends on the honest dialogue and collaborative spirit that leads to the identification of common ground.
**Perhaps even shared experiences and unifying aspirations.
in search of leadership that will make a difference?
**Don't be seduced by charisma. Find someone unafraid of the tough conversations, skilled as a listener, and relentless in the pursuit of dialogue.
Selected by Jan Gordon covering "Curation, Social Business and Beyond"
Read full article here: [http://bit.ly/PrJfqg]

.
Via
janlgordon