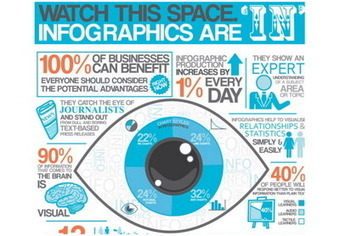 In one day, we create 1.5 billion pieces of content, 140 million tweets and 2 million videos. Consuming that data is like drinking from a fire hose.

Infographics are ideal for an age of big data.
They take deep data and present it in a visual shorthand. They're an efficient way to combine the best of text, images and design to tell a story.