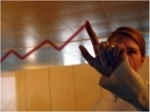 "Let's look at 5 characteristics of authentic assessments to see how.

Authentic Task: An assignment given to students designed to assess their ability to apply standard-driven knowledge and skills to real-world challenges - Authentic Assessment Toolbox

Creating an original deliverable

Many assessments ask learners to choose a "correct answer" from a limited number of choices. This type of test contains multiple choice, true/false, matching, or fill-in-the blank items. Each question has one correct answer. An authentic assessment presents learners with a complex task that requires application of new skills to solve a problem or create a new product. For example, if the objective is for learners to produce a communications plan for a project charter, they could be asked to document specific challenges related to communication (such as language barriers or time zone issues), build visual models of how team members communicate, or create a questionnaire to gather input on issues affecting the team. These types of assessment activities produce unique deliverables as opposed to asking students to select an answer from finite choices. Instead, each deliverable is designed to address the personal interests or needs of the learner..."