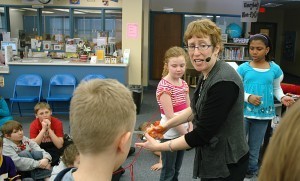 "You have the power to be heroes," Children's book author Trudy Ludwig told an audience of fourth-grade students at Lincoln Elementary School.

After all, 80 percent of bullying has an audience, but only 11 percent of the witnesses do something about it.
"Most bullying can be stopped in less than 10 seconds," Ludwig said.