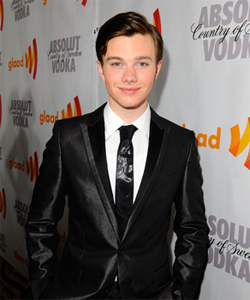 Glee actor Chris Colfer has revealed he was bullied every day at school for being gay.
Colfer said he didn't tell his parents about the harassment because his sister had a severe form of epilepsy and he didn't want to trouble them with his own problems.
According to MailOnline.com, the 22-year-old said: "I was harassed at school every day, called 'faggot', I had things taped to my back."
Colfer, who plays Kurt Hummel in Glee, said he turned to writing and television as a form of escapism.